Face Masks are important props for preventing respiratory diseases. However, not all masks are effective in preventing diseases. Don't wear them wrong. Preventing pneumonia due to new coronavirus infections should start with the correct selection and wearing of masks. So Let HeatSign Face Mask guide you how to choose face masks for you.
Face Masks can be divided into three categories:
1.Medical surgical masks (blocking 70% of bacteria);
2.N95 respirator masks (blocking 95% of bacteria);
3.Ordinary cotton gauze masks (blocking 36% of bacteria).
To prevent new virus, we recommend that the public wear it-medical surgical masks or N95 masks! Do not use cotton masks. Among them, medical surgical masks are generally sold in pharmacies, and N95 masks are currently only available at certain specialty drug stores or medical device companies. For ordinary citizens, if they go to public places and do not come in contact with patients, it is sufficient to wear medical surgical masks without over-protection. If the patient is in contact, wear a bio-resistant N95 mask.
So Let's learn more about how to choose face mask
What is a N95 mask?
The N95 mask is one of nine types of particulate protective masks certified by NIOSH (National Institute of Occupational Safety and Health). "N" means not resistant to oil. "95" means exposed to a specified number of special test particles. The particle concentration in the mask is more than 95% lower than the particle concentration outside the mask. The protection level is N95, which means that under the detection conditions specified by the NIOSH standard, the filtering efficiency of the mask filter material for non-oily particulate matter (such as dust, acid mist, paint mist, microorganisms, etc.) reaches 95%. Similarly, the N90 type mask has a filtration efficiency of 90%.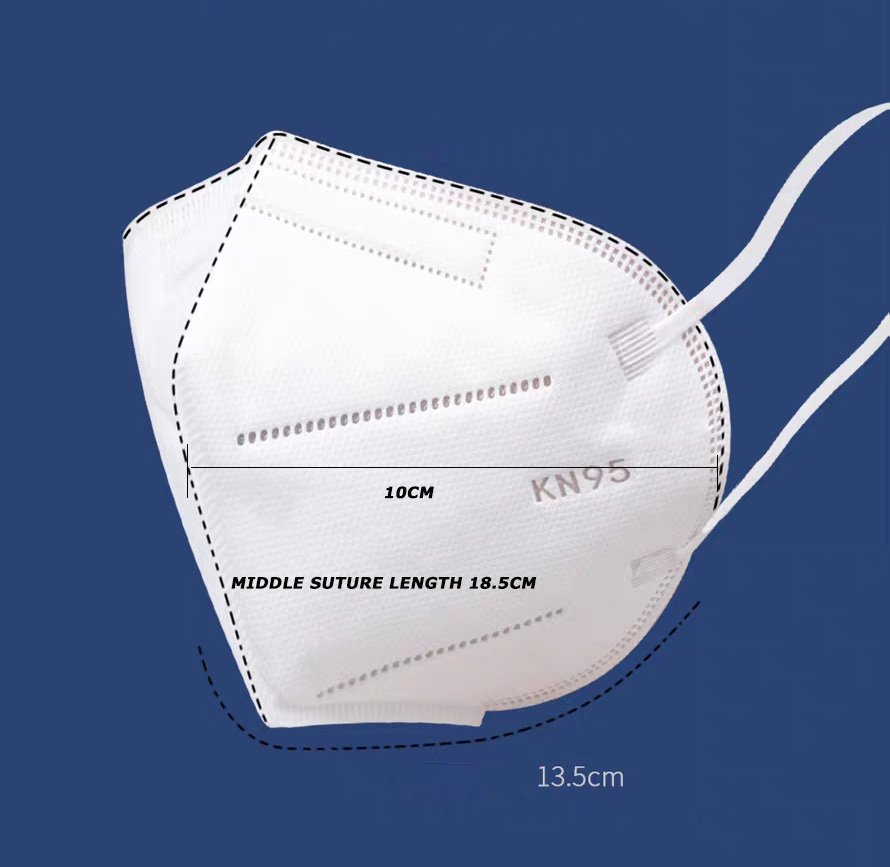 N95 mask use range:
Protection of medical personnel and related staff against airborne respiratory infectious diseases.
Basic protection for medical personnel or related personnel, as well as protection against the spread of blood, body fluids and splashes during invasive procedures.
Disposable sanitary care in ordinary environment, or the blocking or protection of particles other than pathogenic microorganisms such as pollen.
What is KN95 mask?
KN95 is the classification of anti-particulate masks by Chinese national standard GB2626-2006, which refers to masks with a filtration efficiency of greater than 95% for non-oily particulates above 0.075 microns.
KN95 mask use range:
Mainly applicable to industries with oily and non-oily pollutants such as dust, smoke, fog and other particles above 0.185 microns produced by non-ferrous metal processing, metallurgy, steel, coking, gas, organic chemicals, food processing, construction, decoration, petrochemical and asphalt .
Therefore: The technical requirements and test methods of the two levels of KN95 masks and N95 masks are basically the same, but they belong to the standards of different countries.
What is a medical surgical mask?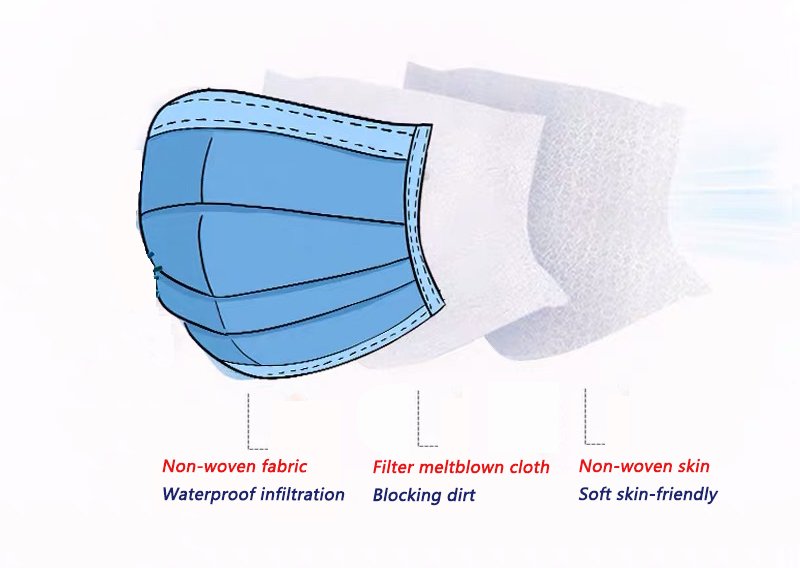 The outermost layer is a non-woven fabric to block dust.
The middle layer is called solvent spray material. After 100,000 volts high-voltage electrical treatment, very fine pile filaments are formed to generate electrostatically adsorbed particles.
The innermost layer is skin-friendly non-woven fabric, which is friendly to the skin and less prone to allergies.
Medical surgical masks are masks worn by medical staff at work. It is mainly used in medical clinics, laboratories, operating rooms and other high-demand medical environments, with a relatively high safety factor and strong resistance to bacteria and viruses. Medical surgical masks can also be used to prevent the spread of influenza and respiratory diseases.
To sum up and compare:
If you are in an epidemic area, you need to use a medical-grade N95 mask. In addition to isolating droplets, you need to have a certain antibacterial effect.
If it is not in the epidemic area, then medical grade masks are not necessary, for example, industrial masks above N90 can also be used instead.
From the perspective of protective capabilities: N95 masks ≈ KN95 masks> N90 masks> Medical surgical masks> Ordinary masks
Wearing comfort: ordinary masks ≈ surgical masks> KN95 masks ≈ N95 masks

Does the mask need a breathing valve?
The presence or absence of a breathing valve does not affect the protection of the wearer. The breathing valve will allow the breathing to be smoother, but the breathing valve cannot prevent the virus droplets from overflowing. Diagnosis and suspected patients should choose masks without breathing valves.
When is the mask changed?
Face Masks are in short supply, but they should be replaced in time if:
When breathing resistance increases;
When the mask is damaged or damaged;
When the mask cannot be tightly attached to the face;
Masks are contaminated (when wet, when stained with foreign matter such as blood);
If you use disposable face masks, you need change it in 4 hours. After a long time, the static electricity will disappear and the effect of using the mask will be greatly reduced.
If you adopt N95 Masks, which can use 3 days or more.
How to choose face masks for your child?
Face masks are not suitable for infants under 1 year of age, which can cause breathing difficulties.
Children over 1 year old should wear a baby-sized mask when going out. However, it is not suitable for KN95 masks. This mask has good airtightness and is not suitable for children.