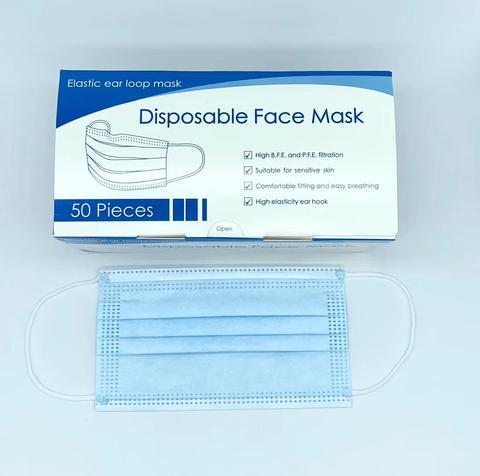 Some matters need attention for wear disposable face masks

1. Wear the single use face masks time

single use masks can be continuously applied for 4-6 hours, and should be replaced in time when: the respiratory impedance is significantly increased (when breathing is difficult); when the mask is damaged or contaminated; the mask cannot be closely contacted with the face; .

2. Adhesion test after wearing

Wearing medical disposable masks should be tested for facial adhesion. The simple test method is: after wearing a disposable medical mask, exhale vigorously, and the air cannot pass through the edge of the mask.

3, do not squeeze the mask with your hands

Various masks, including N95 masks, can only isolate the virus on the surface of the mask. If the mask is squeezed by hand, the virus will wet the mask with the droplets, which will increase the chance of infection.
Now we can start wear the disposable face mask
(same wear way as medical face mask )
1.When you put on the mask, the metallic strip should be uppermost.The color side of the mask faces outwards.
2. Position the elastic bands around both ears
3. Extend it to cover fully the nose, mouth and chin.
4. Mould the strip over nose bridge
If you are interested know more about china face mask, feel free to contact us by email info@chinafacemask.net