Sterile Cleanroom Single-use Surgical Disposable Face Mask
20 Pcs/Pack Model Number: FM001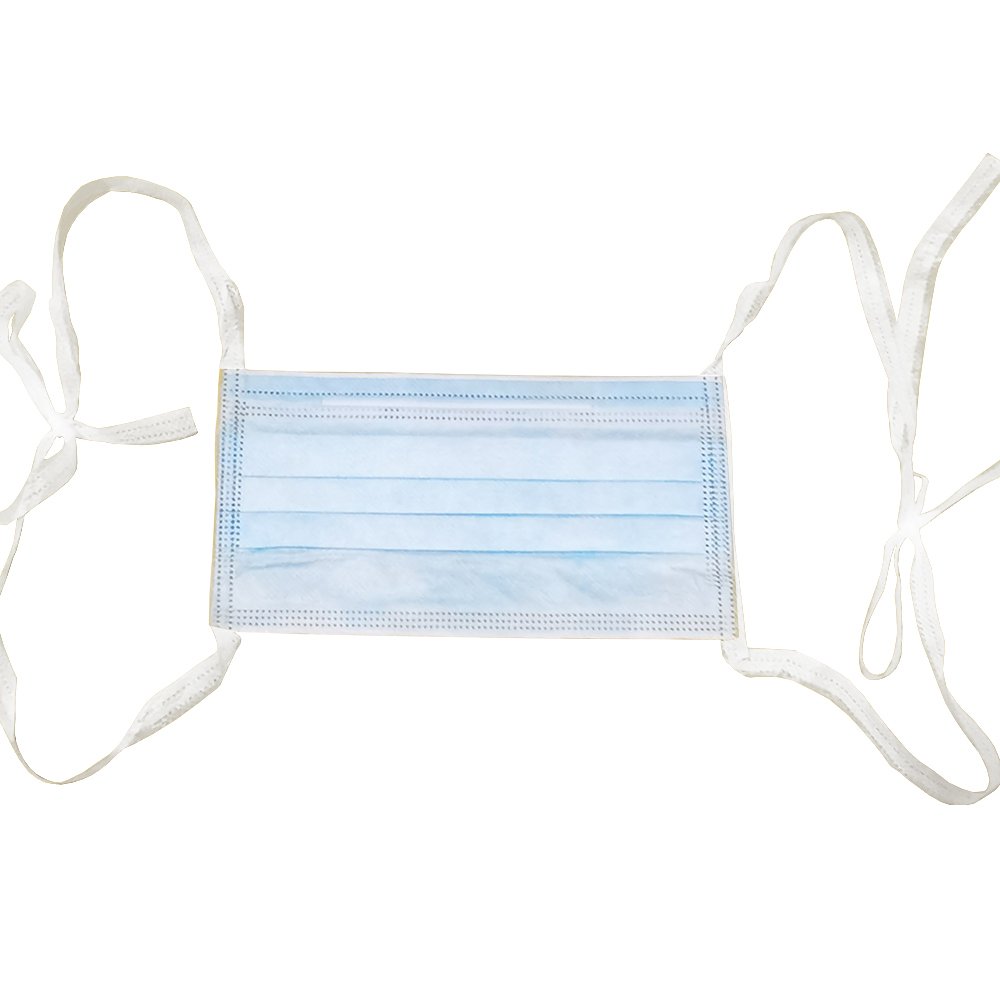 What can we offer?
This Sterile Cleanroom disposable Mask one package includes 20 Pcs, Produced in a clean room and adopt EO sterilization. Ethylene oxide is a flammable and explosive carcinogen and a respiratory protection product. It must have a resolver of 7-14 days after EO sterilization. Until the residual amount of ethylene oxide drops below 10ug / g, healthy and safe for you to use.
The is Sterile Cleanroom Face Mask mainly used in ICU, operating room and other medical fields that need to strictly control the microbial environment.
Why Choose Us?
Function-High-tech filters out almost 98% of airborne particles, dust, bacteria, seasonal allergies, smoke, car exhaust, PM 2.5 pollution ash.
Surgical masks / hay fever masks to protect you from air pollution. This respirator gas mask can be used year-round in any weather, ensuring that you are protected from fog, smoke, dust, odors, bacteria, bacteria, viruses, vehicle exhaust, air pollution, allergens and moisture. Protects you from many diseases.
Material-3 layers of filters, a mask made of comfortable materials, will not rub / injure your face and cosmetics. Suitable for all ages, men and women; suitable for work, running and cleaning
Use-When buying our masks, you don't have to worry about size, our allergy masks / flu masks have adjustable nose bridges and ear bands that fit comfortably to anyone's face and nose shape without any trouble. Good for everyone, boys, girls, men, women. The adjustable nose bridge also provides additional features to enhance the sealing effect, so there will be no fog on the glasses when wearing a hay fever mask.
We are confident in the quality and performance of our pollution prevention masks. We and our friendly support team will provide fast response customer service. If you have any questions or inquiries, please feel free to contact us. We will provide you with a satisfactory solution. 100% guaranteed customer satisfaction or full refund
What is details of the medical face mask?

Condition: 100% breathable Material: Non-woven Fabrics
Color: Blue
Quantity: 1 Pack of 20Pcs
Type: Sterile Cleanroom Disposable Mask
Package Weight: Approx 40g
Package Included: 20 x Disposable Masks